I know many of you are already aware of it but for those people who are not aware of this let's first read from the flutters official website (Flutter.dev) and it says "Flutter is Google's mobile app SDK for crafting high-quality native interface on iOS and Android in record time ". In simple meaning, it can Create both iOS and Android native ape with one code base or single code base.
Now you can create native apps. I'm not talking about hybrid apps or the WebView wrapper apps these are actual native apps just like you build from Java or from Swift. So, you can create those things with a single code base and this thing is a very high in popularity right now because companies do have to hire half of the programmers as they are recruiting right now and still you can provide each functionality in both apps at the same time.
What is the tech stack?
Flutter uses a variety of things as their tech stack but the main important thing that we should know is Dart. Dart is a programming language and It's one of the easiest one if you have coded any time either in Java, JavaScript or maybe Python. So, we have any other programming language as well as you can just breeze through its entire syntax. It's super easy and yes, of course, your programming experience always helps no matter what programming language you have coded in the past.
Features in flutter
1. Stateful hot reload.
This allows you to make changes in your app and see them appear in action in less than a second. Developers building with Flutter complain that they don't have time to go get coffee or make tea because their builds are too fast. In the unlikely event that hot reload is insufficient, a hot restart of your app also only takes a few seconds and you're back in action.
2. Single Code-base.
Writing a separate iOS and Android app has the potential to introduce twice as many bugs and results in twice as much code that you need to test and maintain. It can be hard to also ensure that each app has feature parity as it grows. With Flutter, all your code for iOS and Android are in a single codebase, speeding up development and making test coverage easier.
3. Fast app Performance.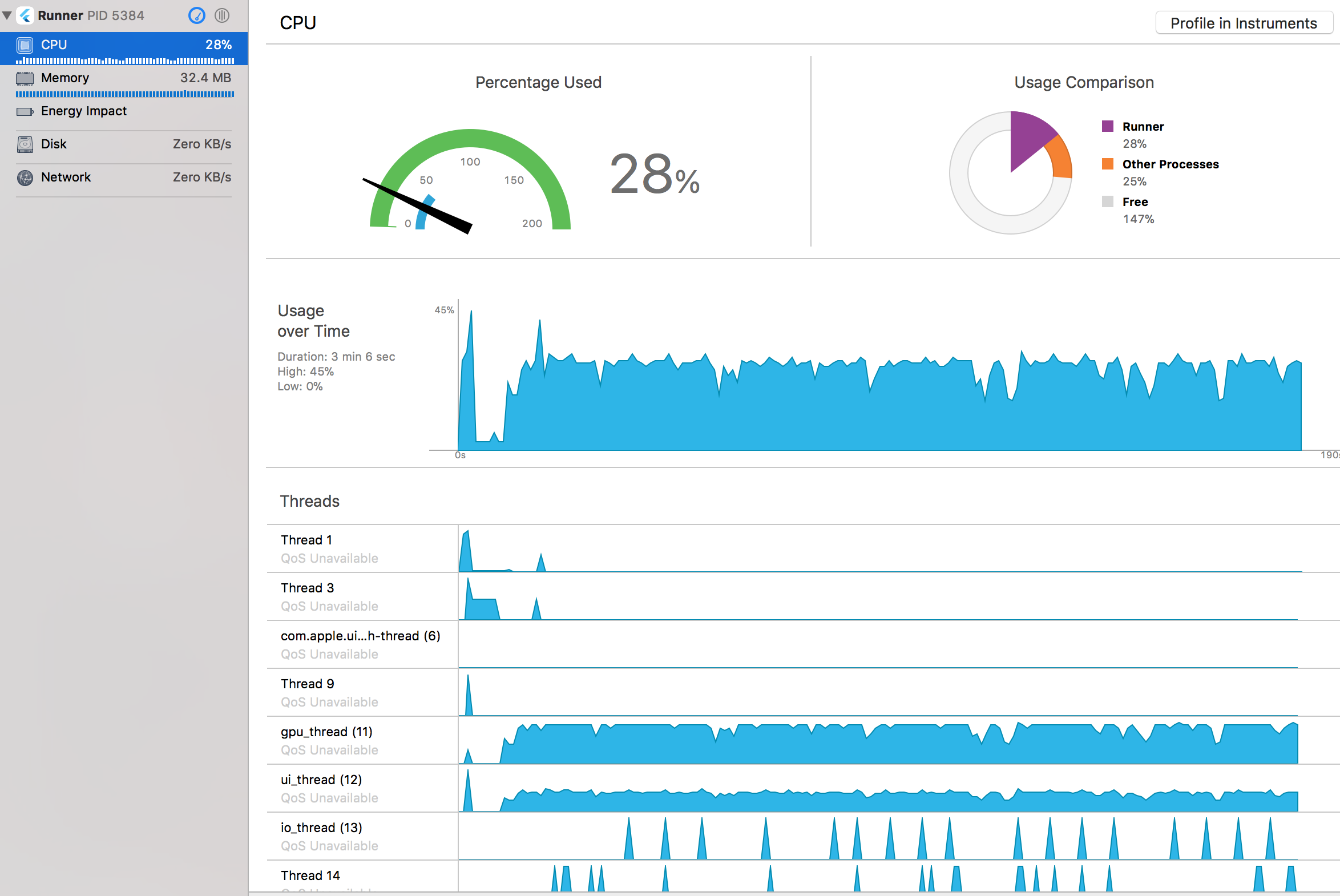 Flutter aims to provide 60 frames per second app performance with smooth jank-free animations. Your code is compiled ahead of time so there's no interpretation happening, meaning that the Flutter engine is executing machine instructions for lightning fast native performance.
4. Native Look & Feel.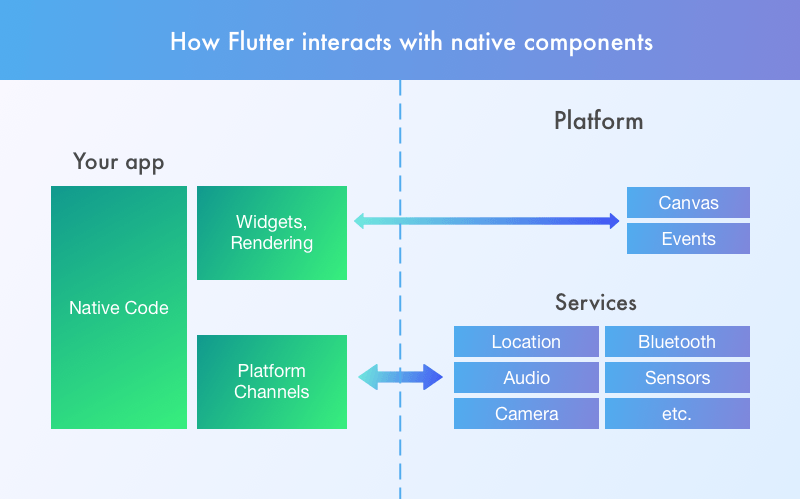 An app written with Flutter has a great collection of built-in components that are appropriate for the platform you're developing on, so there's no need to learn two completely different development systems to make your app feel natural to your users.
5. Consistence UI rendering across Devices.
If it looks good on this device, will it look good on this other phone? If it's written using Flutter, the answer is yes. Flutter uses its own rendering engine to draw the entire UI to screen. This allows all components of your app to be performant and provides consistency from device to device.
Is Java/Swift over now?
This is the question which comes up really a lot of people just say now the new technology is in the market so that means the previous ones are gone. No, it's never like that. Sometimes it happens like objective-c is almost on the edge of just vanishing and Swift is taking over but this time it's not like that. This time it means we have now more opportunities and more options to finish up our projects.
Programming languages are just tools to finish up any project and now we have one more tool in our belt. We can design the same project in Java, in Kotlin, in react native maybe capacitor or any other thing as well so it's not like something is over it's just we now have more opportunities to work on with. So again just to clear up more opportunities nothing and no one is going anywhere.
Flutter vs React Native
React native is a project being designed by Facebook and let's be honest here that react native is already at its the peak of the popularity because it was the first one to came out in the market and on the flutter website they have mentioned it as well. I don't know if they mention it still or not but they have said that a lot of things in the flutter also is inspired from react native and this is true.
So a lot of businesses are still using react native because it also does the same thing single codebase for Android and iOS projects but yes with overtime flutter is also gaining its popularity one more contender is in the house is ionic as well they also do almost the same thing so yes there are many other things just like we have many editors to write the code all of them have their pros and cons and we are not here much to discuss about them just wanted to touch.
So now that you are completely clear about the introduction to flutter. We are willing to write more articles on flutter like system Requirement, installation on Windows, installation on Mac and more resources about flutter packages and then after we can discuss dart and flutter related things. so, I hope you have enjoyed this article. in case you have enjoyed this, please comment and subscribe to our website Itechpeeps.com.#StayWithUS